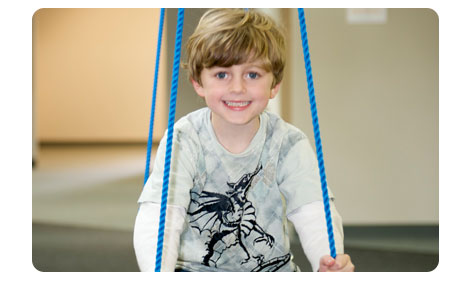 Your tax deductible donation to Sensations is being matched! All new donors will double your contribution, donations help support:

Scholarships for qualified families
Wonder League equipment, coaching, jerseys and awards
Discounted pricing for disability specific school field trips
Ongoing renovation of main center
Ongoing general operating expenses

NEW Therapeutic Programs for ages 4 to 15 years old
Click here for more information

Support the Scholarship Fund
All donations are Tax-Deductible
Click here for details



Scholarships are now available for Summer Camp, Daily Play, Annual Memberships, and Therapeutic programs.


Click for more information.

Birthday Parties at Sensations
Click for more details

Regular hours
M-Th 10:00am-6:00pm
Friday 10:00am-5:00pm
Saturday 9:00am-6:00pm
Sunday Closed for special events

All active military, Veterans and their families receive a 10% discount on everything.

Unlimited visits for one year, annual Memberships
Click for more details.

Email us for more information



Creating your own sensory center or room? Contact Sensory Room Creations at
www.sensoryroomcreations.com

In the News!

HLNtv visits Sensations!
See the video here

CNN also visits Sensations
See the video here.

Book your field trips and school parties!
Sensations Therafun has a variety of indoor activities for school outings. Enjoy Group Discounts while kids are thrilled on the popular:

Zip-line
Rock Wall
Tricycles

Sports Room
Snack/Lunch Room


For more info please call us at 404-634-3500 or email sensationstherafun@gmail.com

A Mainstream Experience in a Special Needs Environment

> Therapeutic Programs



See Our Videos!





Wonder League…

A team sports experience in a special needs environment. Wonder League, focuses on each child's strengths and accommodates for their needs. Children have the opportunity to participate in traditional team sports, developing both sport skills and benefiting from a developmentally sound social and emotional experiences. A Sensations TheraFun original program.



Saturday Mornings Sessions
Ages 4-10
September 30-December 9

9:30 a.m.-10:30 a.m. 4 to 6 year olds
11:00 a.m.-12:00 a.m. 7 to 10 year olds



10 Week Program @ $500  per participant, scholarships available.  To Register, send payment with annual admissions form, seasonal  registration form and payment.





3 New Therapeutic Programs!





Ninja Therapy


Ninja Therapy is a unique therapeutic approach that allows participants to experientially build physical, emotional and mental strength, stamina and stability.

Therapeutic concepts such as positive self-talk, emotional and physical regulation, effective communication, goal setting and personal/group accountability are just a few of the many concepts that will guide all interactions.

Physically activities and obstacle courses will offer opportunities for children to work onbalance, coordination, agility, timing, strength, and stamina, and will be adjusted/modified to suit each child.

Children will have fun and gain confidence as they learn tools and techniques to be more  effective in their physical, emotional, social and cognitive worlds.  

 

This program is brought to you by Mosaic Counseling. Meets on Wednesdays, 

5:30 p.m.-7:00 p.m.

, for ages 10-14 from September 20 to November 29.




Social Adventures


Program is designed to increase your child's ability to engage in developmentally appropriate social activities.  The program provides children a place to play and to fit in.  Through play, exploration and practice, the program is intended to reach both the soft and hard skills needed to successfully and actively participate in neighborhood and school social activities such as ball games, birthday parties,sleepovers, etc.

Skill focus of the experiential social skills program include work around:

Effective communication
Listening skills
Group play
Self-Advocacy
Problem solving

Desired individual outcomes:

Fun
A sense of belonging
Increased confidence
Increased competence

Meets on Thursday evenings 5:30 p.m.-7:00 p.m., for ages 11-15 from September 28 through December 7.




Improv and Music Therapy


Improv acting encourages, improves, and strengthens the following…

Intent listening
Appropriate reactions
Controlling emotions
Creativity
Recognizing non-verbal communication
Adjusting to situations
Effective communication
Spontaneity
Problem solving
Cooperation
Confidence
Ability to handle conflict
Flexibility

Improv class provides a safe and supportive environment for children and teens to explore. their confidence in social situations, to utilize fun and practice to develop behaviors through role play, to identify emotions, to encourage memory, to encourage team play, and, of course, have fun!

This Program is brought to you The Exceptional Student Group. Meets on Tuesdays 5:30 p.m.-7:00 p.m. for ages 7-12, from September 26 through December 510 Week Program @ $500  per participant, scholarships available. To Register, send payment with annual admissions form, seasonal registration form and payment.  

Donations are necessary to be able to offer these exciting programs, because participation fees do not cover the costs of the program.

To donate please click here.






Indoor Therapeutic League
Fall 2017

A mainstream therapeutic experience in a special needs environment
Scholarships Available

Two 8 week sessions

Session 1
August 26 - October 14
Basketball & Soccer

Session 2
October 21 - December 16
Football & Hockey

No sports on 11/25



| | | |
| --- | --- | --- |
| COSTS | | Returning WL Players |
| One Session | $195 | $150 |
| Both Sessions | $350 | $285 |





LEAGUES
Returning WL Players
Saturday
9am - 10am
10am - 11am
11am - 12pm
4 years - 7 years old
7 years - 10 years old
10 years old and up

The Wonder League is for kids with all abilities.
With some medical conditions, children may need assistance from a parent supplied one-on-one facilitator. The coach will make this decision at the pre-season assessment. There is no age limitation.

Register Today (Download PDF)


Videos


Sensations Therafun featured on 11Alive News


For full screen, click bottom right of video window



Sensations Therafun featured again on 11Alive News


For full screen, click bottom right of video window





The Wonder League is a sensory based therapeutic league with a focus on both sports play and social skills development. It is primarily for kids who have not found a league tailored specifically to their abilities. The Wonder League gives kids a chance to be a part of a sports league that includes:
Special needs trained coaches: Scott Gross MEd, MSD-A and Program Director
Team Jersey
Team Pictures
Trophy
Lasting Memories

The Wonder League appeals to a wide range of children facing challenges and who are not playing in other local sports leagues,including kids who have sensory and physical challenges, including Autism, Asperger's Disease, Sensory Processing Disorder, Down's Syndrome and other developmental delays.

Programs will include variations of games such as soccer, kickball, basketball, football, tumbling/gymnastics, and others specially designed for
kids to get used to the social, flow, and skills helpful in making a transition to other programs offered in the community. The environment will be non-competitive, small teams, and focused on fun for the kids.

Parents are welcome to participate with their child in the activities to help them No pressures will be put on the child that overwhelms their senses, yet will be encouraged during the season to grow their abilities. This can be a good transition for kids interested in participating in typical leagues.



Indoor Practice Center


Missing Practice because of the weather? Need extra hitting or fielding? Book your space now in Atlanta's newest Indoor Practice Center.

Open Turf area for Fielding
Full size batting cage
Soft Toss Net
Available 7 Days of the week

To reserve space, or for more information call Sensations Therafun at
404-634-3500.