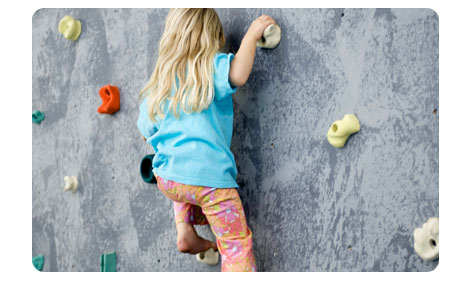 Upcoming events


October 28 Fall Resource Fair
October 30 Field Trip Scheduled

November 4 Parents night out
November 18 Field Trip Scheduled
December 15 Field Trip Scheduled


Your tax deductible donation to Sensations is being matched! All new donors will double your contribution, donations help support:

Scholarships for qualified families
Wonder League equipment, coaching, jerseys and awards
Discounted pricing for disability specific school field trips
Ongoing renovation of main center
Ongoing general operating expenses

NEW Therapeutic Programs for ages 4 to 15 years old
Click here for more information

Support the Scholarship Fund
All donations are Tax-Deductible
Click here for details



Scholarships are now available for Summer Camp, Daily Play, Annual Memberships, and Therapeutic programs.


Click for more information.

Birthday Parties at Sensations
Click for more details

Regular hours
M-Th 10:00am-6:00pm
Friday 10:00am-5:00pm
Saturday 9:00am-6:00pm
Sunday Closed for special events

Like us on Facebook for up
to date changes.


All active military, Veterans and their families receive a 10% discount on everything.

Unlimited visits for one year, annual Memberships
Click for more details.

Email us for more information



Creating your own sensory center or room? Contact Sensory Room Creations at
www.sensoryroomcreations.com

In the News!

HLNtv visits Sensations!
See the video here

CNN also visits Sensations
See the video here.

Book your field trips and school parties!
Sensations Therafun has a variety of indoor activities for school outings. Enjoy Group Discounts while kids are thrilled on the popular:

Zip-line
Rock Wall
Tricycles

Sports Room
Snack/Lunch Room


For more info please call us at 404-634-3500 or email sensationstherafun@gmail.com

A Mainstream Experience in a Special Needs Environment

> Therapeutic Programs



See Our Videos!

Toddler's Day Out - A community playdate
Every Monday and Tuesday
9:30-11:30 Drop-in anytime
See Flyer for more details.

Wonder League Fall Season starts September 8th
Limited spaces available
Click for more information




Birthday Parties


Let Sensations TheraFun be your party place!
Contact Us about our Friday Party Time!

What You Get:
Exclusive use of the facility.
Sensations TheraFun popular Handprint Canvas with all party guests' prints.
Mini waters and sodas for all kids.
Staff to work the activity center.
Parties are held on Sundays only.
Click Here for more information

Contact Us for more information




Spend the Night at Sensations!


Click Here for more information
Reserve Sensations TheraFun for your birthday parties and group events! Enjoy a truly special night for the best party in town!

Do your kids want to have friends to your house overnight for sports, movies, food, and no sleep? Does your group want to have an overnight party in a fun and safe place?

Sensations is your solution!



Activities to enjoy
Games in the sports center
Zipping, climbing and all the activities in the center
Big Screen Movie
Sleep anywhere in the center; Sensory room, sports center (bring a tent!), crash pads... anywhere!

Party Includes:
Entire facility exclusively for your group
Big Screen Movie
Pizza, snacks and drinks
Supervising staff

Details:
Any night of the week
7:00pm - 8:00am
$78 per child with a 10 kid minimum
3 non-staff adults must be on site, more welcome
Call 404-634-3500 to reserve space.





Saturday Morning Joe


Saturday mornings – 10:00
Sensational Dads and Sensational kids meet for play and social time.

Multi family groups and Play groups welcome. Please make reservations in advance.
For more information please contact Jay Perkins at jayperkins@sensationstherafun.com