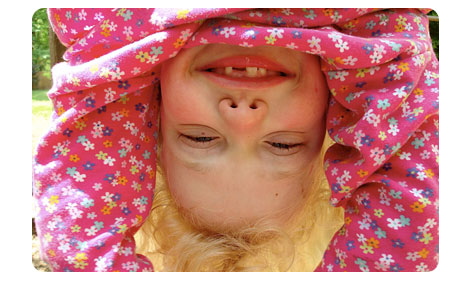 Your tax deductible donation to Sensations is being matched! All new donors will double your contribution, donations help support:

Scholarships for qualified families
Wonder League equipment, coaching, jerseys and awards
Discounted pricing for disability specific school field trips
Ongoing renovation of main center
Ongoing general operating expenses

NEW Therapeutic Programs for ages 4 to 15 years old
Click here for more information

Support the Scholarship Fund
All donations are Tax-Deductible
Click here for details



Scholarships are now available for Summer Camp, Daily Play, Annual Memberships, and Therapeutic programs.


Click for more information.

Birthday Parties at Sensations
Click for more details

Regular hours
M-Th 10:00am-6:00pm
Friday 10:00am-5:00pm
Saturday 9:00am-6:00pm
Sunday Closed for special events

All active military, Veterans and their families receive a 10% discount on everything.

Unlimited visits for one year, annual Memberships
Click for more details.

Email us for more information



Creating your own sensory center or room? Contact Sensory Room Creations at
www.sensoryroomcreations.com

In the News!

HLNtv visits Sensations!
See the video here

CNN also visits Sensations
See the video here.

Book your field trips and school parties!
Sensations Therafun has a variety of indoor activities for school outings. Enjoy Group Discounts while kids are thrilled on the popular:

Zip-line
Rock Wall
Tricycles

Sports Room
Snack/Lunch Room


For more info please call us at 404-634-3500 or email sensationstherafun@gmail.com

A Mainstream Experience in a Special Needs Environment

> Therapeutic Programs



See Our Videos!


Is Sensations TheraFun a clinic?
No. We are a walk-in center, much like a recreational center. Kids want to come, and all activities at Sensations are therapeutic in many different ways.


Is your center only for kids with special needs?
No. All kids benefit from the equipment at Sensations TheraFun.


Does it get crowded?
We try to maintain a comfortable number of families in the center. Calling ahead is a great way to know how many people are in the center.


Can we bring kids to just play?
Yes. It is important when in the center to closely supervise your kids, respecting the other families use of the center. Families conducting therapeutic play get priority on the equipment.


What type of special needs are the kids who visit?
Sensations is good for kids with all needs, including Autism, Sensory Processing/Integration Disorder, Asperger's, ADHD, Cerebral Palsy, and kids who squirm in their seats.


Does my child have to be ambulatory?
No. We try to accommodate all kids, and have many activities for kids who need assistance in play.


Can I bring multiple kids?
Yes. Kids love to play together at the center. Yet all kids must be supervised at all times.


What adult/child ratio do we need to visit?
We recommend 1, 2 or 3 kids to one adult, depending on the children. All kids must be supervised and be conscious of the enjoyment of other families.


Can we have play groups?
Yes. Sensations TheraFun is a great alternative to outdoor playgrounds and smaller gyms. Please call in advance for reservations.


Can we have field trips?
Yes, just call to set up a day.


Do I need to bring my child's therapist?
No. Families are the majority of the visitors, although we do strongly recommend bring you personal therapist for a visit to help "prescribe" the best way to use Sensations with your child.


Do you have therapists at Sensations?
No, we are a self serve center, but therapists are invited to rent space for working with their clients.


What are your ages?
Kids of all ages will find plenty of fun and rewarding activities at Sensations.


Do you have to be a member to come?
No, we have daily, monthly and annual pricing to help frequent users and occasional visitors alike.


Do you take insurance?
No, but some plans may cover individuals. Talk to your insurance company for details.


Please send additional questions to sensationstherafun@gmail.com.