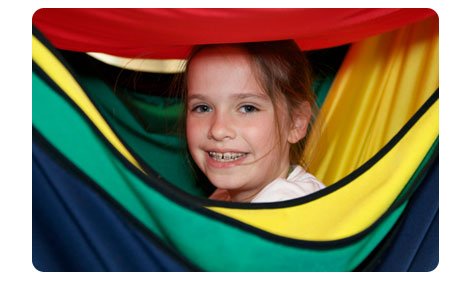 Open Play this Sunday April 6th
12:00pm-5:00pm
Come play!

Summer Sports Camp Registration has started, call 404-634-3500 to reserve a spot. See the attached for details.

Spend the night at Sensations! The ultimate birthday party.
Click Here for information.

50% off select Melissa & Doug items
Puzzles, games, puppets and more
while supplies last.

Indoor sports with Coach Scott. Join the Wonder League, space available Tuesday's at 3:45 and Saturdays at 1:00
Click here for more details.

Sensations has been chosen by Southpaw Enterprises to showcase the latest, state of the art Multi-

Discount cards are available, buy 10 visits, get 1 free visit.



Sports start September 3rd, come play "All Ball" with Coach Scott.
Click here for details.

Book your field trips and school parties!
Sensations Therafun has a variety of indoor activities for school outings. Enjoy Group Discounts while kids are thrilled on the popular:

Zip-line
Rock Wall
Tricycles

Sports Room
Snack/Lunch Room


Also book Sensations Therafun for:

Class Parties
Fundraisers


For more info please call us at 404-634-3500 or email sensationstherafun@gmail.com

Daily Hours
Monday - Thursday
10:00am - 6:00pm
Friday
10:00am - 5:00pm
Saturday
9:00am - 6:00pm Open to all
Sunday - Closed for private functions.



Want to celebrate a birthday at Sensations?
Click Here

A Mainstream Experience in a Special Needs Environment

> Sports Programs



See Our Videos!



Sensations TheraFun™ offers a wide range of services to families to satisfy the sensory needs of their children.
It gives parents, kids and therapists an additional place for therapy, outside of the therapists' office that is fun for kids and their families. It is most effective for kids being seen by their private therapist. Yet, Sensations TheraFun is great place for kids ranging from those currently in therapy or those who just need a good place to play. We are open to all ages and physical abilities:

Climbing walls
Zip line
Monkey bars
Swinging rings
Suspended swings

An open, convertible activity center provides a meeting place for the special needs community:

Six private rooms for therapists to meet with patients
After school and summer groups
Meeting space for the community
Large kitchen for cooking camps
Floortime room

A retail store including:

Sensory-motor products
Books
In-home therapeutic tools
Try before you buy environment

Come Visit Us


1704 Chantilly Drive
Atlanta, GA 30324
Download Directions (PDF)